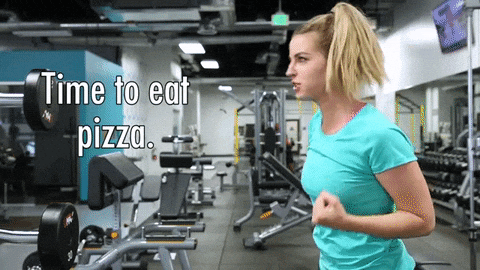 So, you find yourselves here - again - in February, the month of forgotten resolutions. You started the year 2017 at exactly midnight, bright-eyed, bushy-tailed and a little tipsy, with promises that this will be the year you will finally (insert your cliché resolution).
This year is going to be different. You probably worked really hard at it for a week or two, maybe even three -kudos to you if you made it that long - but after the rigors of daily life set in, you got a little side-tracked, and that's okay! It happens to the best of us. That's why we're here in the month of forgotten resolutions, to give you the one resolution you should be focusing on everyday, not just when that glittering globe drops every year at midnight: your personal brand
No matter who you are or what you do, you carry particular sets of knowledge, a distinctive image and a certain je ne sais quoi along with you. That is your personal brand and believe it or not, it's valuable. How, you might ask? No one else possesses the exact same brand as you, and that unique brand can be leveraged for all kinds of earning potential!
Whether you're a recent graduate on the job market or an established professional settled in your career, your brand can be used for gaining positions and making crucial connections.
For instance, as a recent graduate, imagine the difference between a run-of-the-mill résumé or a tailored-to-the-position résumé on a custom letterhead. That one piece of paper has already established you as a serious candidate, setting you apart from the rest. Furthermore, imagine that custom letterhead noting your online portfolio or professional blog (that you're going to start ASAP). There you have a direct link to showcase your insight! Top that all off with a handwritten thank you on a matching card, and - BAM! - you're golden.
I know you're sitting there thinking, "Okay, I'm not on the job hunt so this doesn't apply to me." WRONG!
Take our client, Victor Jernigan, as an example. Victor is a long time real estate developer who realized that with the house-flipping craze of today, people were desperate for knowledge about real estate investing, and he had it! He used his experience and name recognition in the local industry to launch a real estate investing association. Local come to monthly meeting to network with others in the industry and listen to Victor's market updates, something he does on a daily basis. As an established professional, you have unique insight, just like Victor, and chances are someone wants it. Imagine using your experience to launch a professional website or blog. Here's the key: Imagine using that established website or blog to gain leads or leverage a higher salary with the company you already work for.
So where does Knoxville Graphic house come in? To start your brand you need a tool kit, and we don't mean the kind with a hammer. You need a personal logo, business cards, letterhead, even a website, and as a creative branding agency, we can do that for you.
We encourage you to go easy on yourself with those broken resolutions, and to focus on building your brand. If you need some resolution accountability, KGH is a phone call away!
#brand #personalbranding #newyears #resolutions #creativeagency #marketing #professional #youngprofessional #job #hunt #jobsearch #resu #resume